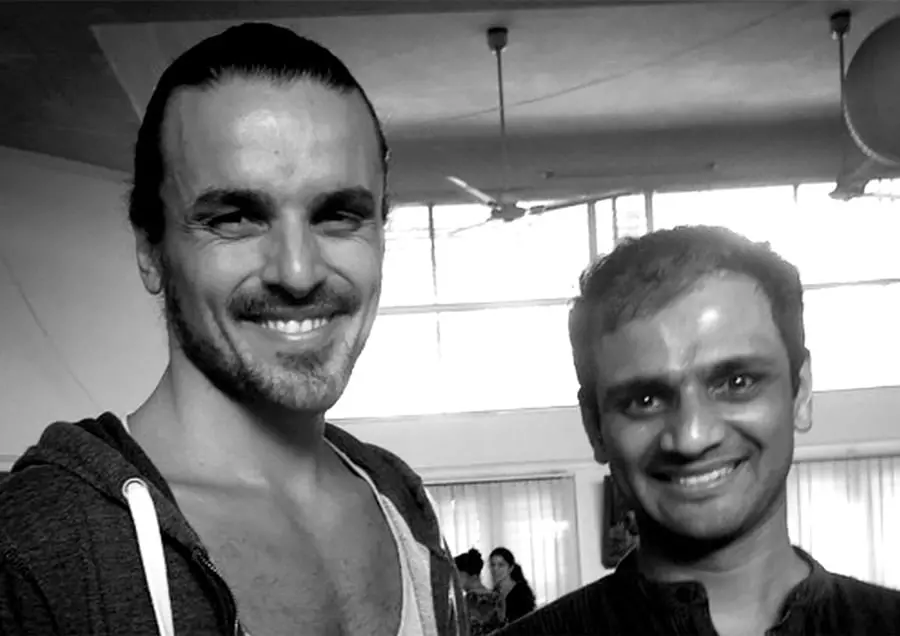 Olivier David first discovered the practice of
Ashtanga Yoga
in January of 2004. Starting in 2009 he went to Mysore, India to deepen his practice at the source of Ashtanga Yoga and has since then made annual trips to continue his studies with his teacher R Sharath Jois.
Olivier is a dedicated practitioner and teacher of Ashtanga Yoga after the examples and teachings of Sri K Pattabhi Jois and R Sharath Jois.
In 2009 Olivier had the blessing and opportunity to start traveling and teaching all over the world. Sharing this amazing practice that has been passed down to him.
In 2015, Olivier was Authorized Level II to teach Ashtanga Yoga method by his Guruji R. Sharath Jois in the tradition of Pattahbi Jois & Sri T. Krishnamacharya.
In 2016 Olivier had the honour and privilege to learn and assist his Guruji R. Sharath Jois at KPJAYI
In 2018 Olivier opened Ashtanga Yoga Sunshine Coast and is leading daily mysore classes at the shala.
Thank you for visiting. – Om jai gurudev tat sat